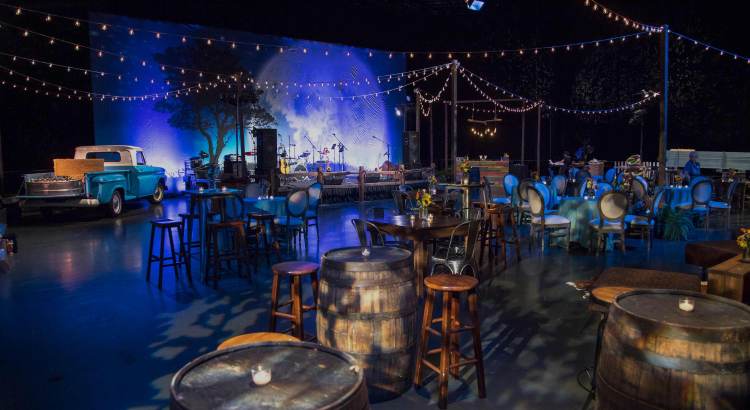 Planning a corporate event? Perhaps it's an awards ceremony to celebrate your employees or a seated dinner and cocktail party for important clients. Whatever the occasion, you know it takes a skilled event planner to recognize the special touches that take a get-together from good to great.
It's not enough to have an interesting keynote speaker, well-organized slides, and a good menu — though those are important. Your attendees want a memorable experience: unexpected moments that surprise and delight them and make your event stand out from the rest.
How can you infuse memorable moments into your upcoming event? Treat your guests to an affair they'll be talking about for years with these four helpful tips.
1. Pick an Unforgettable Venue
Sure, you could host your employees in a typical conference room or your client dinner at yet another steakhouse, but why not explore something a little fresher? Treat your guests to a venue unlike anything they've seen before where they can learn, feel inspired, and get excited about what's to come. Pick a place with interesting history, a thrilling location, or an exclusive feel. The right venue can make your event more than a meeting; it can make it feel like a unique experience.
2. Treat Them to the Unexpected
Stand apart from meetings past by treating your guests to an unexpected surprise. Wrap up the event with a performance by a big-name entertainer or a private VIP tour of the iconic venue you booked. Make them feel valued by giving them an experience they would never have dreamed they'd have, and send them home with a memory they'll be talking about for years to come.
3. Sweat the Small Stuff
Remember that details matter. Think through all the big and little elements of your event to make it feel seamless and solid. Select a space that has great sound, video, and lighting capabilities to give your message maximum impact. Pick a room that helps your attendees focus but also allows them room to engage with each other. Choose a venue with a friendly staff that will make your job easier. A really great venue has an experienced team that will lighten your load and help you cross every T.
4. Send Them Home With Something Special
Skip the same old swag and reward your attendees with a thoughtful souvenir. Give them a concert poster from the show you treated them to or a keepsake photo from a memorable spot in the venue. You've worked hard to give them a unique experience, so send them home with something that will help them remember it.
---
Remember these four helpful tips to make your next corporate event a smashing success.
Opry Entertainment Group has three great venues that accomplish all these things and more. To learn more about hosting your next corporate event at the Grand Ole Opry, Ryman Auditorium, or Ole Red, call (615) 871-5043 or email attractionsales@opry.com.