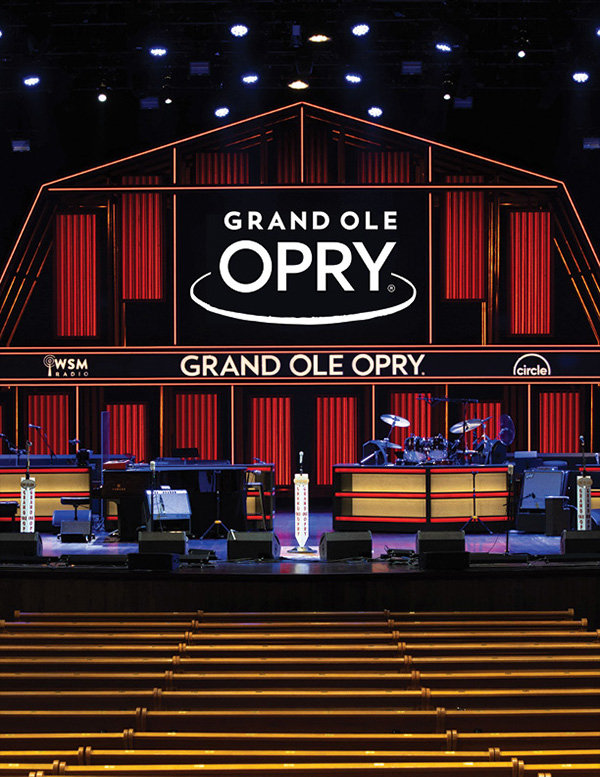 The Grand Ole Opry Is More Than a Place
It's a cultural treasure in four-part harmony.
A Historic Radio Broadcast
In 1925, the National Life and Accident Insurance Company built a radio station in Nashville to advertise insurance policies, and its first show did more than sell insurance; it introduced the nation to country music and built the genre from the ground up. Nearly a century later, the Grand Ole Opry is the longest-running radio broadcast in history and a beloved American institution.
A Historic Venue
As the Grand Ole Opry show grew in popularity, it drew large crowds eager to watch the performers in person. The show outgrew several homes before settling in at the Ryman Auditorium for 31 years. In 1974, a six-foot circle of hardwood was removed from the Ryman stage and became the heart of the newly-constructed Grand Ole Opry House, now the show's longest home.
A Live Show
Still performed and broadcast twice a week, the Opry draws fans from all over the globe to experience intimate performances and one-night-only collaborations between country legends and contemporary chart-toppers.
A Star-Studded Family
Induction into the Opry has been a catapult to fame for many and an honor for all who count themselves as members. For country, gospel and bluegrass artists, being inducted into the Opry means joining legends like Roy Acuff, Ernest Tubb and Dolly Parton as well as modern stars like Carrie Underwood, Brad Paisley and Dierks Bentley.