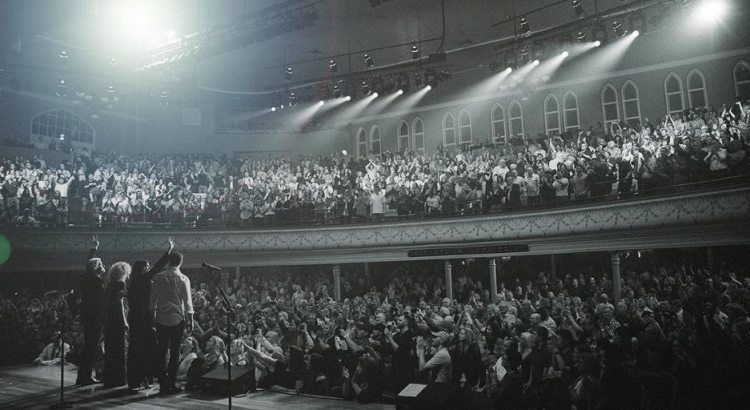 Host your next event at Ryman Auditorium in the heart of Music City. Nashville boasts many great venues, but few are as iconic as the Ryman.
Built in 1892 by prominent steamboat captain and businessman Thomas G. Ryman, the building was originally a place of worship called the Union Gospel Tabernacle. When Ryman passed away in 1904, the building was renamed Ryman Auditorium in his honor.
By the 1920s, the Ryman was host to popular travelling music acts like Katharine Hepburn, Roy Rogers, Harry Houdini, and Mae West. In 1943 it became the home of the Grand Ole Opry radio show and earned the nickname "The Mother Church of Country Music," hosting the likes of Elvis Presley and Minnie Pearl and helping to launch the country music genre across the nation.
When the Opry moved to its new location in the 1970s, the Ryman fell into disrepair and was almost demolished. Thanks to Nashvillians' efforts to preserve the building and its history, the iconic venue still welcomes crowds today.
Now, the building stands as one of music's most significant sites. On its stage bluegrass music was born, Johnny Cash met wife June Carter, and countless country careers were launched. Ranked as one of the nation's best venues for live music, it's a coveted stage on which many performers long to play. To grace the Ryman is to become a part of its long legacy.
Now, that iconic stage is available to you, too. Whether it's a large corporate event or an intimate cocktail party, host your next event at the Ryman.
What Event Spaces Does the Ryman Offer?
Historic Ryman Auditorium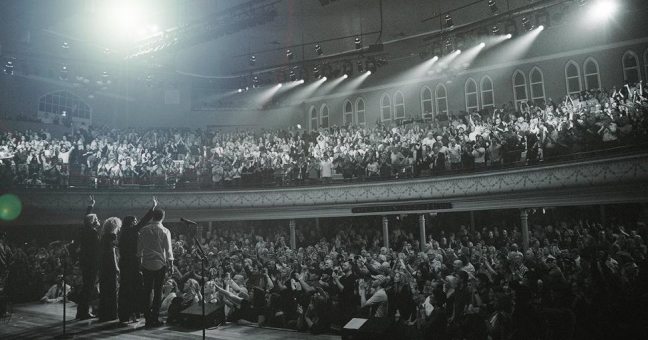 Treat your guests to a once-in-a-lifetime experience by hosting your event in the Historic Auditorium. Able to hold up to 2,300 attendees, you'll get to use the full space — stage, pews, and all. The auditorium's sound system and world-class acoustics will allow you to make the maximum impact on your guests, whether it's for a company meeting, awards ceremony, or private party.
Ryman Stage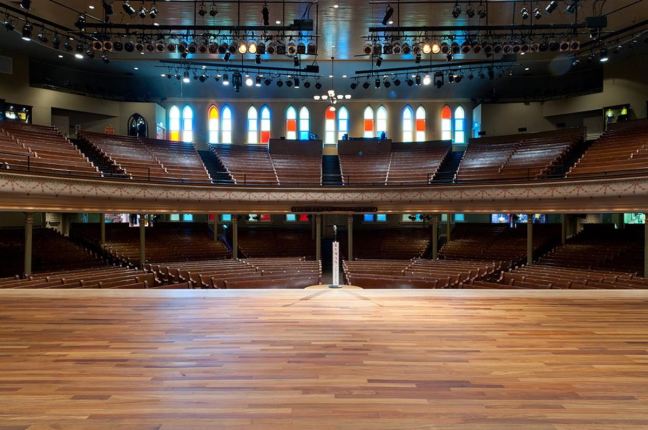 Imagine hosting your event on the stage where beloved music artists have stood before you. The Ryman Stage allows your dinner, private concert, or reception to become a part of the venue's long history. Add a private backstage tour for up to 100 guests and give them a unique experience they'll never forget.
Soul of Nashville Theater

Looking for a more intimate setting? The Soul of Nashville Theater is for you. Used by day as the starting point for all Ryman tours, the versatile 100-seat theater is the ideal place for corporate meetings, wedding receptions, or fundraisers. Surround your event with the history of the Ryman as you celebrate your own milestones. Treat your guests to a concert to cap off a memorable night.
5th Avenue Vestibule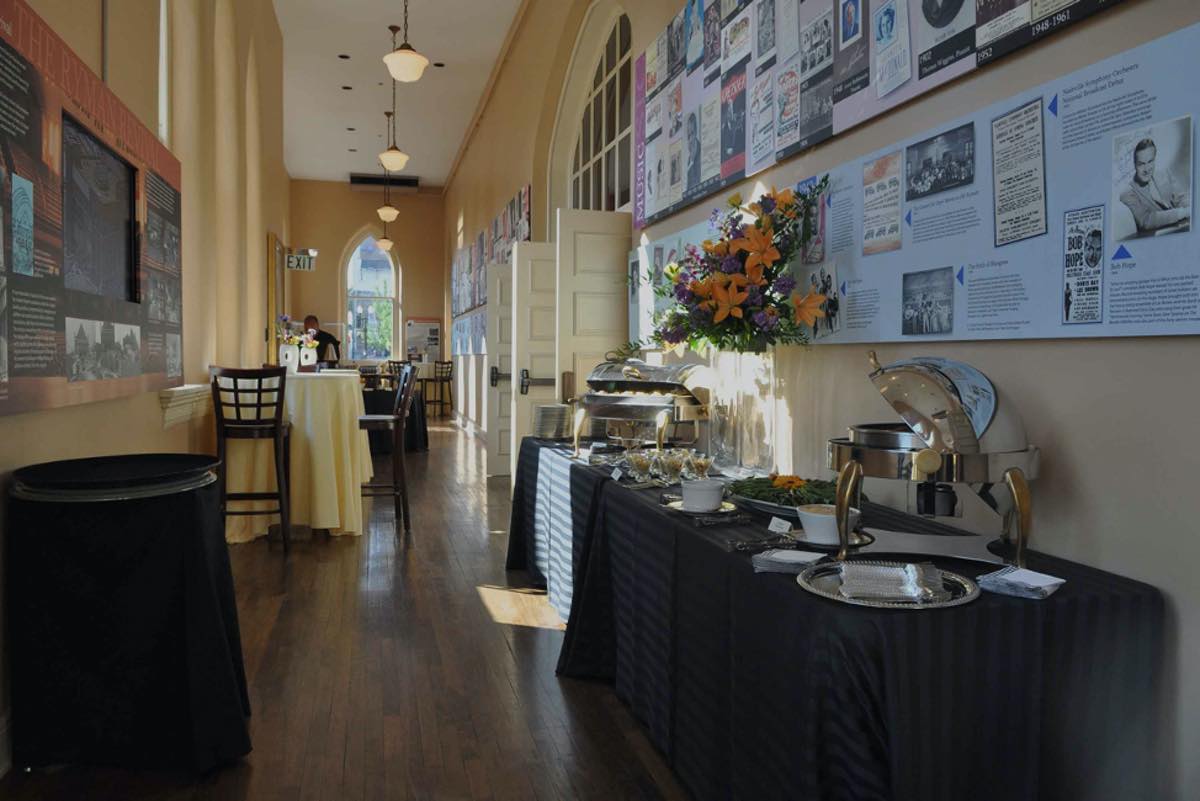 Immerse your event in music history. Book the 5th Avenue Vestibule for your seated dinner or reception for up to 60 attendees. Your guests will love to take in the memorabilia on the vestibule walls: playbills, photos, and keepsakes from the venue's 125+ years. It's a perfect companion to a concert or pre-party VIP private backstage tour.
Cafe Lula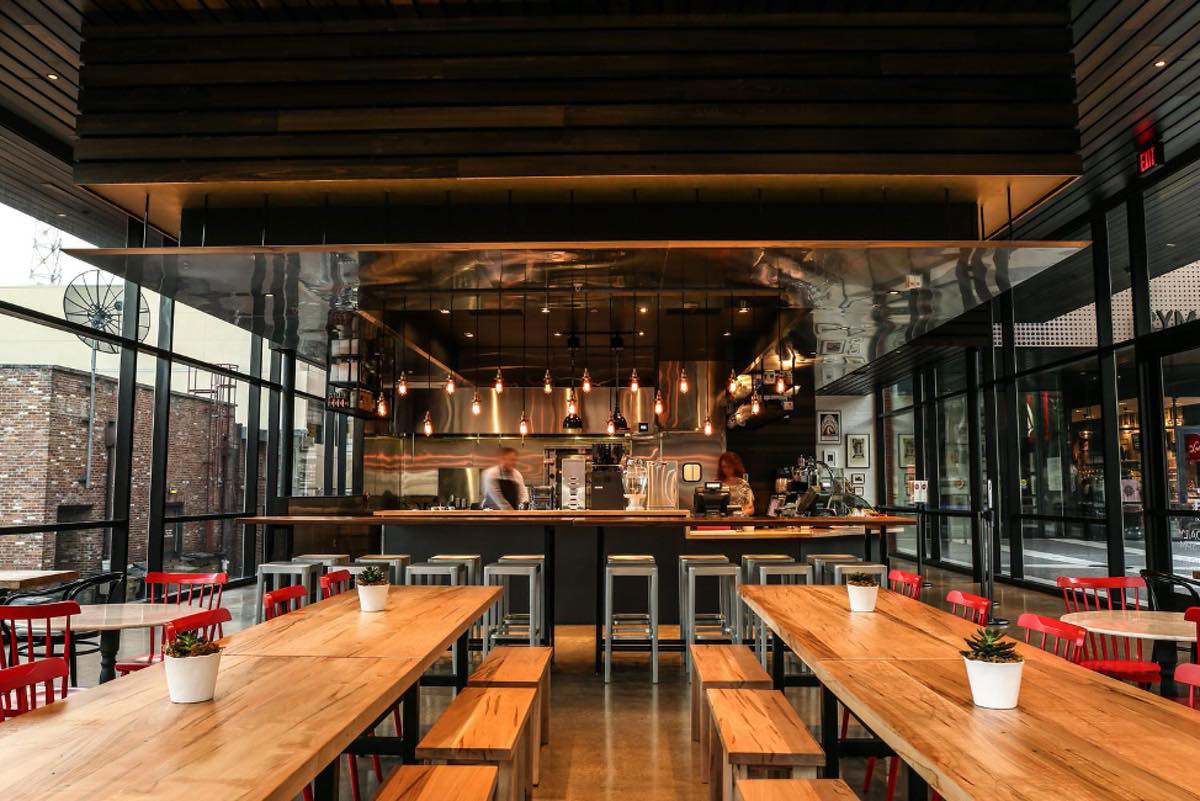 Cafe Lula offers a unique dining experience for you and your guests. Enjoy locally sourced, Southern food and cocktails to celebrate a company milestone or wedding rehearsal. Adjacent to the Ryman, it's easy to pair your dinner with a concert or VIP backstage tour for the ultimate Nashville experience.
Have something else in mind? Our team of experienced event planners will work with you to create a custom event at the Ryman that's truly one-of-a-kind. The Ryman is perfect for cocktail receptions, private concerts, corporate awards shows, benefits, and more. Let us help you dazzle your guests with a Nashville experience they'll remember for a lifetime.
To get started, call us at (615) 871-5043 or email attractionsales@opry.com and take part in the history of The Mother Church.
Other Nashville Event Venues
Explore our other Nashville venues: The Grand Ole Opry and Ole Red.