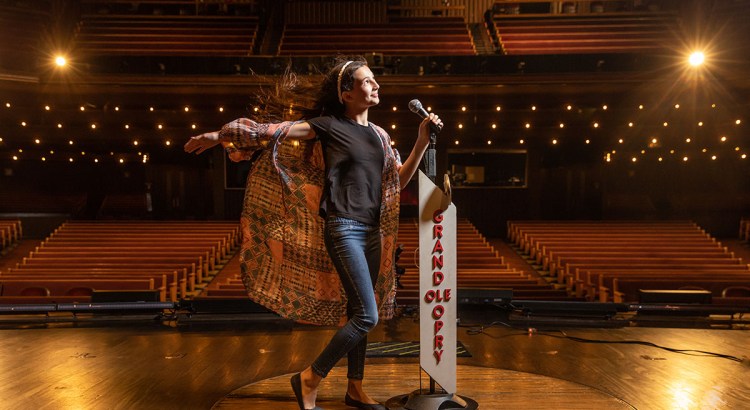 If you're seeking new entertainment during your weekends closer to home, take in the sounds and stories of Nashville with tours of the Grand Ole Opry and Ryman Auditorium.
Ahh, 2020. Once filled with eagerly anticipated vacations, neighborhood cookouts, and prepping for the return of school. Well, maybe not this year. If you're one of the many who have had to cancel plans due to the COVID-19 pandemic, you may be starting to feel the itch to get out and try something new. But what are some options that are close, affordable, and safe?
The Grand Ole Opry and Ryman Auditorium offer entertainment for groups of any size. These iconic venues boast a rich history, not only of country music, but of Nashville and its people. Group tours offer entertainment, education, and a whole lot of fun. Whether you're a Nashville native or a Nashvillian at heart, a weekend of fun is waiting for you at these legendary venues.
Why tour the Ryman?
Ryman Auditorium is known as The Mother Church of Country Music. Built in 1892 as the Union Gospel Tabernacle, the Ryman served as both a church and Nashville's cultural center through the early 1900s. In 1943, the Grand Ole Opry settled in the auditorium as its home, welcoming icons like Johnny Cash, the Carter Family, and Elvis Presley through its doors and beaming country music into homes around the U.S. until 1974.
Today, the building stands as a Nashville landmark and music icon, and a bucket list performance venue for musicians of all genres. Located on 5th Avenue, just around the corner from downtown Nashville's Lower Broadway honky-tonks, it's a popular destination for out-of-town visitors and locals alike.
What can I expect during a tour of the Ryman?
Your tour starts in the Soul of Nashville theater where you'll be surrounded with the sights, sounds, and history of Ryman Auditorium in a truly immersive experience. Watch the story unfold all around you and hear from today's country stars to set the stage for your tour.
Then, explore the exhibits. Learn about the building's origin as a church, its rise as the early home of the Grand Ole Opry, how it narrowly escaped demolition, and its renaissance as one of the most revered music venues in the U.S. See artifacts from music legends, including Porter Wagoner's intricately embroidered suit and Minnie Pearl's famed hat. Lastly, don't forget to explore our Hatch Show Print Gallery that features prints from renowned Hatch Show Print of some of our memorable shows, signed by the artists themselves.
While live shows are starting again with safety in mind, there's still plenty to see and learn at Ryman Auditorium during the day. Exhibits offer a sneak peek at insider stories and allow you to see photos and mementos from moments throughout the building's long history of being cool. Want to know more about Nashville and its musical roots? It's all here at the Ryman.
Book a tour with your friends and family today.
Why tour the Grand Ole Opry?
Built in 1974 as the new home of the Grand Ole Opry, the Opry House draws country music fans from around the world. During construction, a 6-foot circle of hardwood stage was removed from the Ryman and placed at the heart of the Opry stage, continuing the show's legacy.
Since then, thousands of memorable performances have taken place within that 6-foot ring. In addition to hosting the Grand Ole Opry, the Opry House has been the site of performances multiple nights a week, from country legends to up-and-comers. With so much going on, history is being made every week at the Opry.
To be inducted as a member of the Grand Ole Opry is an honor bestowed among an elite few. Dolly Parton, Dierks Bentley, and Carrie Underwood have all been catapulted to fame from the Opry stage. Its role in country music history is significant; That's why the Opry is known as the True Home of Country Music.
What can I expect during a tour of the Opry?
A tour of the Grand Ole Opry puts you in the epicenter of where country music is made every week. Kick off your tour with a friendly welcome from Trisha Yearwood and Garth Brooks in our brand-new immersive theater. Then explore backstage and stand in the circle where country greats have performed throughout the decades. With so many insider stories to share, even Nashville natives will learn something new.
Conveniently located off Briley Parkway near I-65, getting to the Opry is an easy drive for middle Tennessee locals and visitors from around the Midsouth.
Book a tour to enjoy with your friends and family this weekend.
What to do on a weekend in Nashville?
Soak in music history and learn about Nashville's country music roots while keeping it local, affordable, and safe. The Grand Ole Opry and Ryman Auditorium offer a unique Nashville experience you can't get anywhere else. An exciting and entertaining weekend is just a short drive away.
Schedule your Opry and Ryman tours today.
Check out our COVID-19 safety protocols so you can be prepared for your trip.
Test